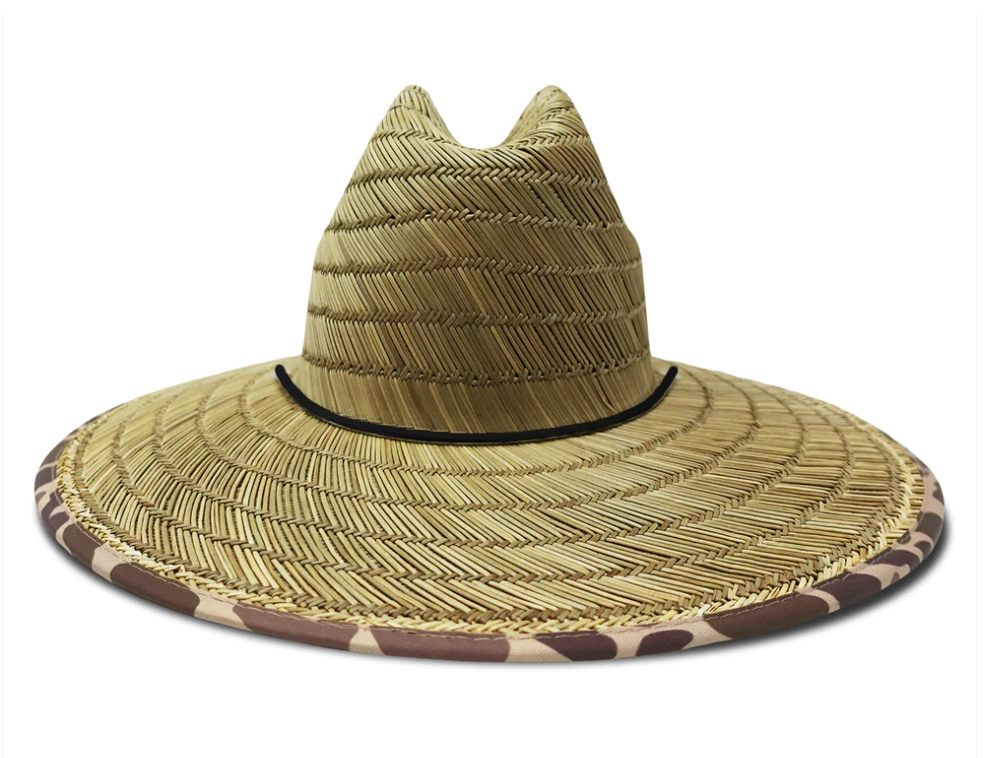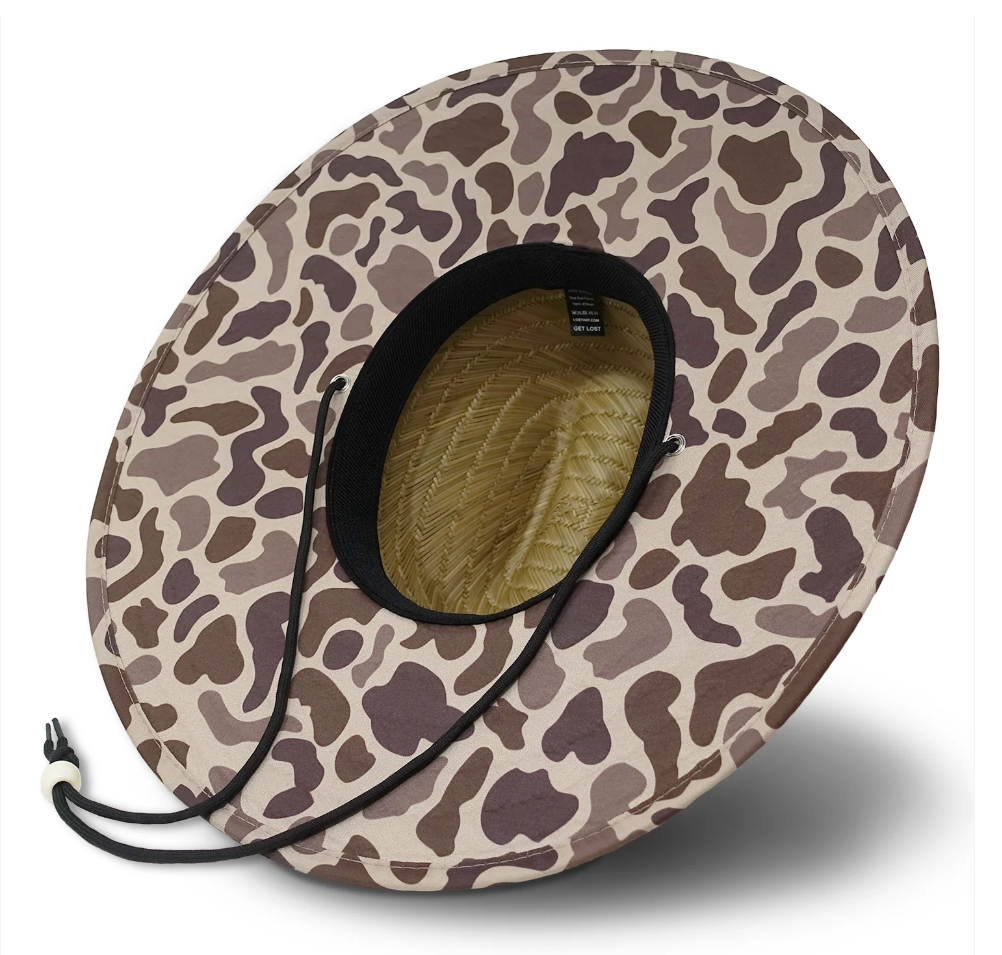 Wake Straw Hat Lost Hat Co
---
BULK PRICING
| Quantity | Discount |
| --- | --- |
| 7 + | 10% off |
| 12 + | 20% off |
| 25 + | 30% off |
| 50 + | 40% off |
| 144 + | 45% off |
Introducing our latest straw hat available to customize and to level up your summer style - Wake-Natty+Slough Straw Hat. Designed for the fashion-forward adventurer, this Old's Cool underbrim adds a touch of nostalgia and practicality to your favorite straw hat.

Crafted with a combination of durability and style in mind, this underbrim is made from premium quality cotton blend material. Its classic old's cool camo pattern by Lost Hat Co. brings a sense of ruggedness to your outdoor look, making you stand out from the crowd while blending effortlessly with nature.

What sets this underbrim apart is the option to personalize it with a unique leather patch. Express your individuality by adding your initials, a logo, or a design of your choice. The high-quality leather patch is skillfully stitched onto the underbrim, ensuring it remains securely in place while you embark on your adventures.

Not only does this underbrim add a stylish twist to your straw hat, but it also provides practical benefits. The camo pattern acts as a subtle shield against the sun's rays, reducing glare and protecting your eyes from harmful UV radiation. With this underbrim, you can explore and enjoy the great outdoors without compromising your comfort or style.

Easy to attach and adjust, this Old School Camo Underbrim is designed to fit most straw hats, ensuring a snug and secure fit. Simply secure it using the adjustable strap, and you're ready for any outdoor expedition, beach trip, or summer festival.

Make a statement this summer with this Old's Cool Straw Hat - a customizable accessory that combines fashion, functionality, and personalization. Elevate your summer style and embrace the adventurer within. Get yours today and embark on your next stylish escapade!